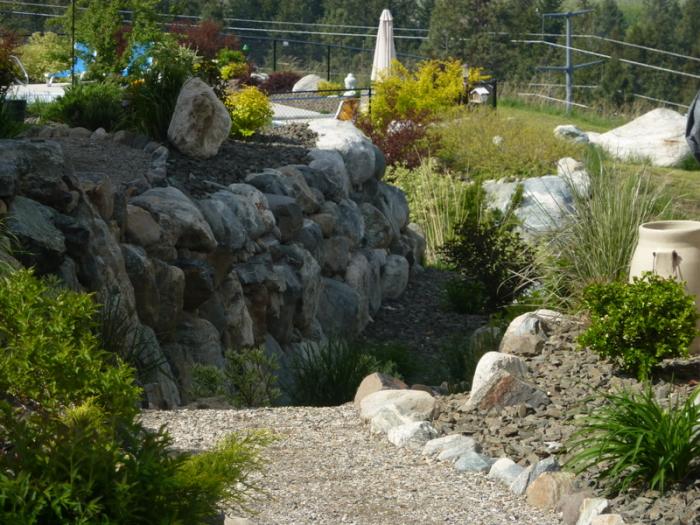 What We Offer
Moore Greenery Landscaping Ltd. is a professional landscape construction company in Kelowna, BC Canada that offers a wide variety of services, making us a one stop shop for creating your own personal outdoor living space that reflects your unique style.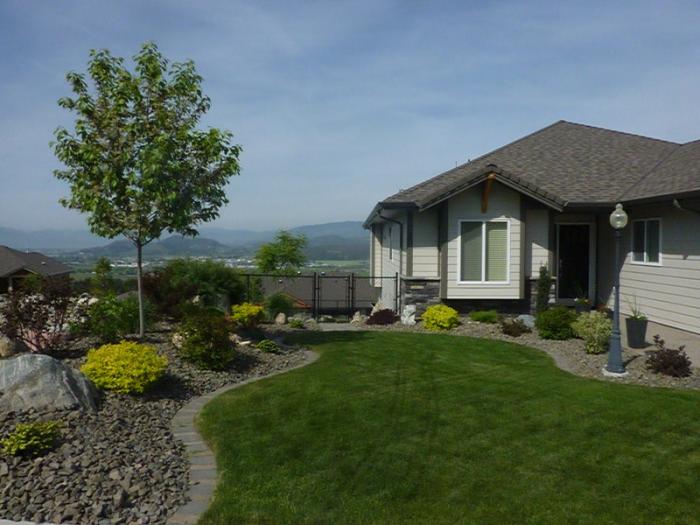 Request An Estimate
Moore Greenery Landscaping Ltd. has been in operation since 1990. Since then, we have delivered a quality product for a reasonable price to the city of Kelowna. We believe in creating beauty within whatever your budget allows for. Our estimates are free, and we would love the opportunity to consult with you on your upcoming project. Request an estimate on your landscaping today!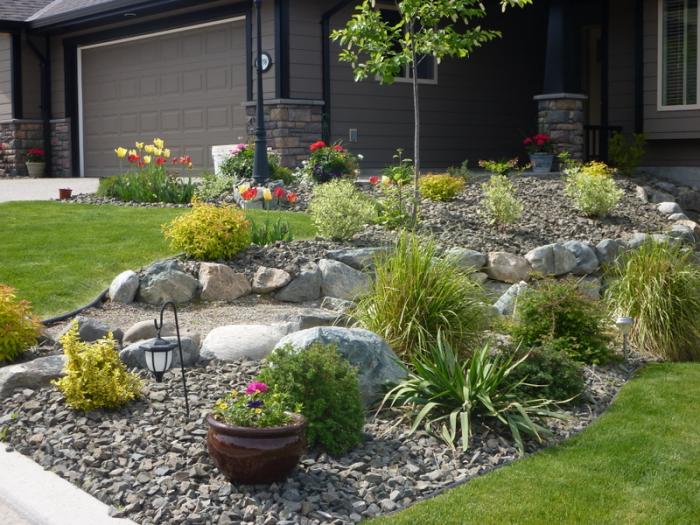 Gallery
"We described our vision to Tim Moore and he proceeded creatively with the project, suggesting the geometric aspect suitable to the terrain, the kind of stone that would harmonize with the rest of the property..."
From the start of our project, we were very impressed with the dedication and hardworking nature of the Moore Greenery crew. Tim's attention to detail kept the project running smoothly and on time.Their knowledge of landscape design and planting materials is unparalleled.We couldn't be happier with the results.
-Denis Sokol
Providing beautiful landscapes,
since 1990.
Located in Kelowna, BC, Moore Greenery Landscaping has been growing relationships and gardens since 1990. We have the experience and, with our on-staff certified landscaping horticulturist, the expertise to transform your outdoor living space into a personal retreat. Join us to get the landscape that you deserve!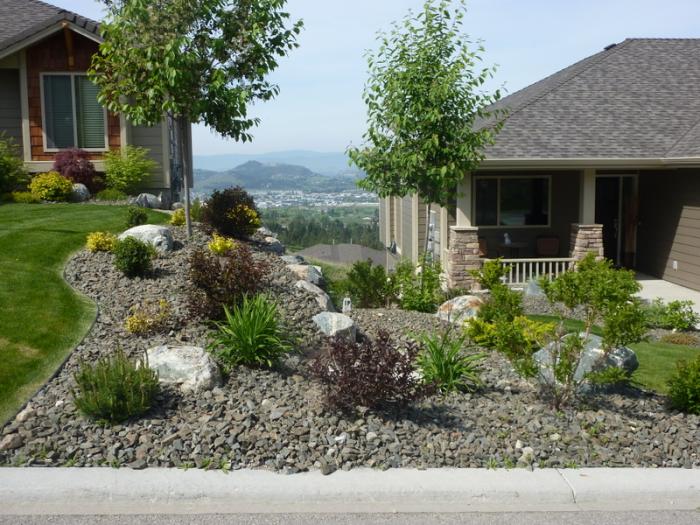 We have been customers of Moore's Greenery for 21 years - basically since their business was set up in Kelowna and area. We have had Tim Moore do many projects over the years and he has been exceptional in his customer service. He is a hard working, dedicated businessman who cares that his customers get what they want. He always completes his projects in a timely manner so that is a plus! We just love the Moores and will continue to do business with them. We do not hesitate to recommend them.
-Helen & Jim Harding
Because our family
cares about yours.
We started Moore Greenery Landscaping as two ambitious newlyweds with only a pick-up truck and big dreams. Since then, we have never waivered on our family oriented approach. We take every means necessary to ensure the comfort of you, your family, and your pets while we complete our work. We are a company based on integrity, ethics, and hard work, we are fully insured and in good standing with WorkSafe BC. We are accredited with the Irrigation Industry Association of BC, members of the Kelowna Chamber of Commerce, and we are proud to offer Landscaping in Kelowna, BC.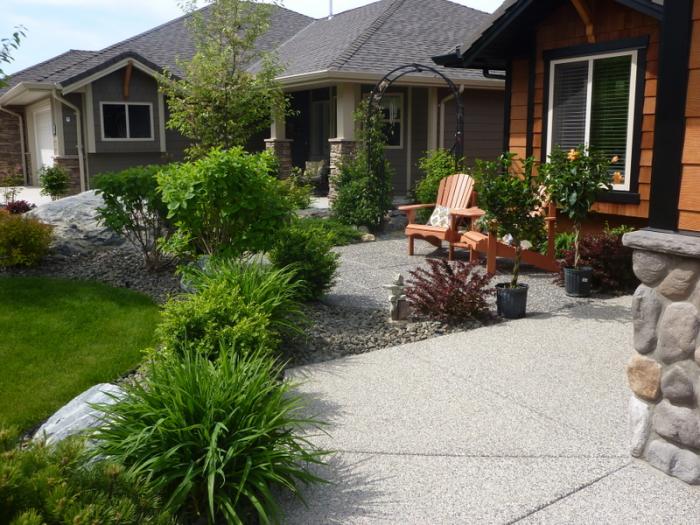 We contracted Tim Moore to do a complete landscape design and build on our property in the Upper Mission. We are very satisfied with the work Tim did. Tim began the project as he promised, himself and his crew worked extremely hard and completed the project on time and within his quoted contract. We get many comments and feel our property is one of the most attractive in the Upper Mission. We highly recommend Tim if anyone is looking for landscaping work to be done.
-Randy Alsip
A place
you'll love.
From the design to the execution, our process has been meticulously crafted to ensure your satisfaction. Our design phase is particularly collaborative, as we analyze your needs in order to create a plan that not only functionally amazes, but also give you a sense of pride in your investment.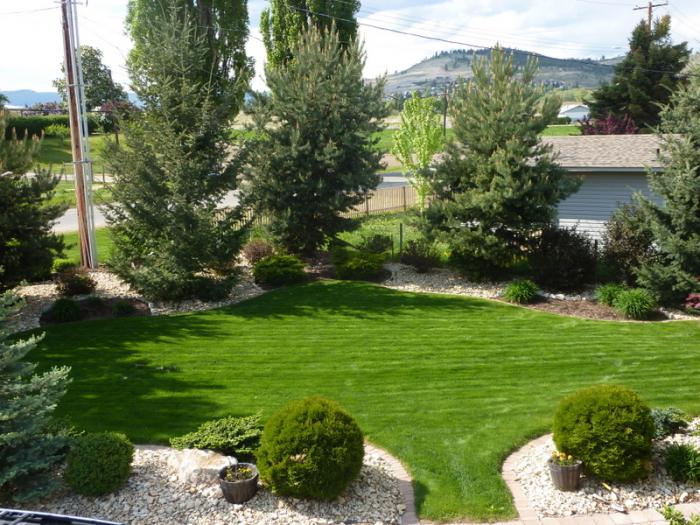 Acorn Homes has been doing business with Moore Greenery Landscaping Ltd. for almost 10 years now, and we have had nothing but successful dealings with them. Timothy Moore is the owner and he is always on site managing the crew, maintaining quality and maximizing efficiency; something that is very crucial when building new homes with quick possession dates. Timothy Moore and his crews provide landscaping, irrigation and rock walls in our Developments. He is also always available to meet with clients and superintendants to sort out the logistics of every job. I would not hesitate to recommend Tim and Moore Greenery Landscaping for any future job.
-David Pfuetzner
Debbie Moore
Office Manager
Debbie studied business administration, with a focus on accounting, at Selkirk College before marrying Tim in 1990. She handles all of the administrative duties for Moore Greenery Landscaping Ltd, including bookkeeping, typing quotes and customer service. Debbie has a laid back approach to client communication and takes a genuine interest in each of her customers. Outside of business hours you're likely to find Debbie at a soccer field – either playing or cheering her family on! She is also a 3rd generation quilter. Debbie loves to socialize and to learn about people's stories.
Tim Moore
CEO
Tim attended the University of Guelph for agriculture and then the Okanagan College, where he received his Landscape Horticulturist certification. He has over 30 years of experience in drafting design, estimating, client sales, irrigation installation, landscape construction and operating heavy machinery. Tim takes pride in ensuring that his client's vision is fulfilled, with a focus on quality, controlling costs, and completing each project in a timely manner. By working onsite he is able to deal with all aspects of the construction process expeditiously and eliminates time delays and the need for call backs. When Tim is not working he can be found playing soccer. He loves to tinker in his own yard, which he considers to be his best advertising. He is an avid outdoorsman and loves to fish, hunt, ride his dirt bike and snowmobile.
Landon Moore
Foreman
Landon started working for MGLL at a young age, creating irrigation swing joints and washing equipment. Over the years he has developed a strong work ethic, leadership skills, and efficiency in every area of service that we offer, earning his title of foreman. He, along with Oli, is in charge of the site when Tim is away. Landon has a talent for creating magnificent rock walls and installing appealing artificial turf areas. Clients often comment that he is very respectful, resourceful, and hardworking. Landon enjoys playing soccer and rock climbing in his free time and graduated in 2019 with a Major in Geography and a Minor in Earth Science. He is an avid outdoorsman who loves to hike, hunt, ride dirt bike, snowmobile, and fish.
Oliver Gretzmacher
Foreman
Oliver joined our team in 2018 and has been a valuable team player since. Because of his desire to constantly learn new skills he has become proficient on the machinery, installing irrigation, building beautiful rock walls, maintaining the equipment, and earning his title of foreman alongside Landon. Oliver has taken over our social media responsibilities, so check out our Facebook and Instagram pages! We like Oli so much that we are letting him marry our youngest daughter this year! Oli loves the outdoors, and outside of work you will find him playing soccer, golfing, fishing, hunting, camping, or skiing.
See Our Employment Opportunities